Gaining employment as a young adult can be challenging…
Our 8-week program integrates employability skills training by preparing youth to enter the workforce with the necessary knowledge, abilities, and attributes to engage in endeavors that will be required in their selected occupations.
Our Services Include: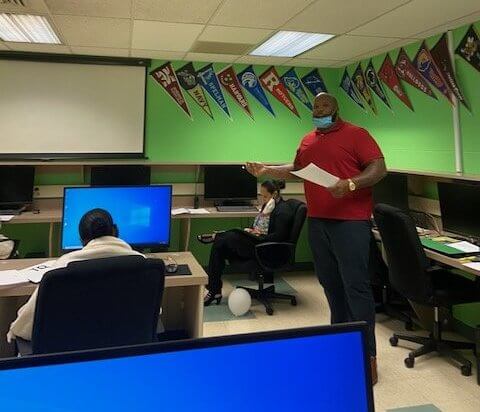 Career Exploration
Youth develop employment strategies and appropriate job-seeking approaches. Students eliminate barriers to job readiness and enhance employability skills while creating a career pathway plan.
With our Paid Internship Program, we provide unique opportunities for workplace-based learning experiences within a given field or industry within their career path. As an intern's experiential education progresses, they then transition into job placement.
Employment Training
The course includes job search strategies, resume building, career readiness and exploration through planning using S.M.A.R.T. goals, self-presentation, earning potential analysis, mock interviewing, interpersonal skills, and entrepreneurship training.
We offer several nationally recognized credentials including Penn Foster Customer Service, ServSafe, Forklift, and credentials within the Environmental Training Program
For additional information about our programs, please contact Mia Harvey by email or call 302-658-4171 x 161.