Who We Are
Whether you're just getting started, have recently started operations or are a current business owner seeking additional training, Launcher's Entrepreneurship Training Program is a great opportunity to build and expand your knowledge. Launcher works with community-based organizations to provide training at various locations throughout the state of Delaware. The Launcher program is currently serving Delaware's communities in Bear, Claymont, Dover, Georgetown, New Castle, Wilmington
What We Do
Business Education – Our 12-week entrepreneurship training program is offered in English and Spanish, twice per year within our community partner locations.
Promote Small Business – Launcher works closely with our network of community partners, state organizations and other businesses to promote our entrepreneurs and encourage the use of small businesses throughout the state.
Technical Assistance – Targeted, one-on-one support for our graduates based on individual need through our robust technical assistance process executed by our expert business advisors.
Workshops – Regular in-person and hybrid model workshops are provided FREE to our community of entrepreneurs
Since Its Creation, Launcher Has Had:
298
Participants have graduated from Launcher's Spanish-language class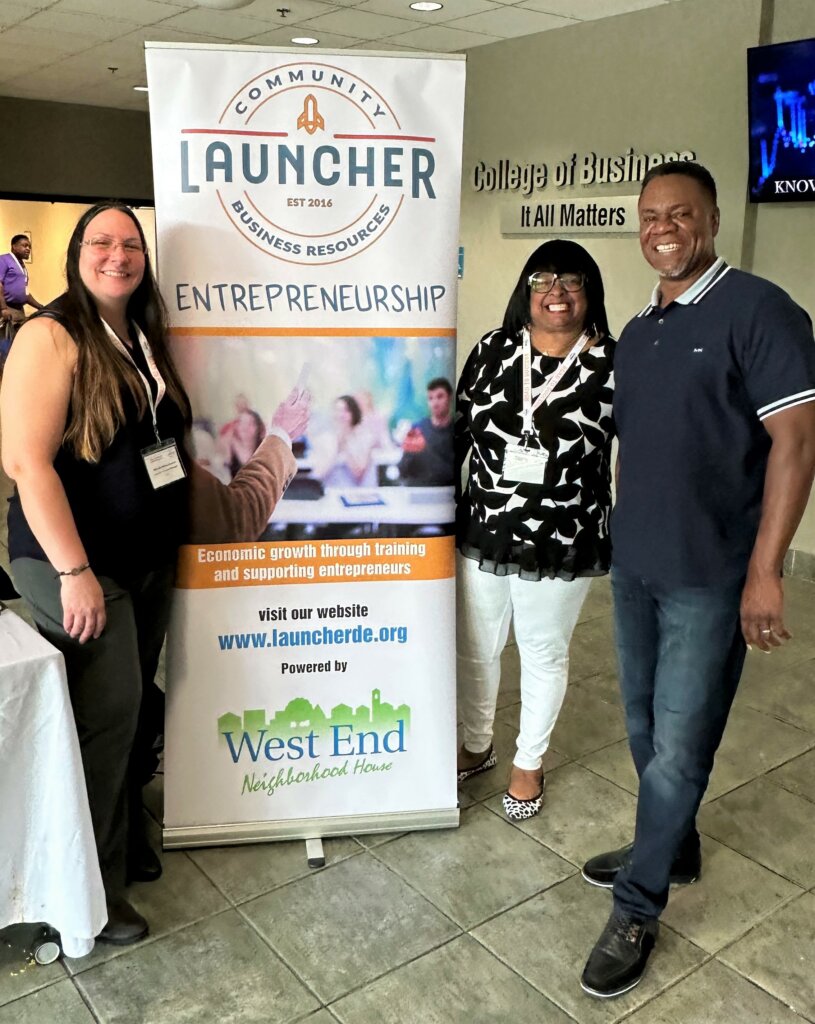 Who Should Apply for Launcher?
People with a business idea in mind, and are seeking professional knowledge to build a business plan.
Entrepreneurs with businesses currently in operation who would like a refresher on the fundamentals of a business plan and to learn about new resources and services available to small businesses.