Sports provide opportunities to enhance positive recreational experiences and build healthy lifelong habits. West End's sports programs offer youth ages 6 – 18 a variety of recreational leagues and activities throughout the year in a safe, fun, and supervised environment, with a focus on positive coaching, teamwork, sportsmanship, and self-esteem development. Below is a list of the major sports leagues offered at West End: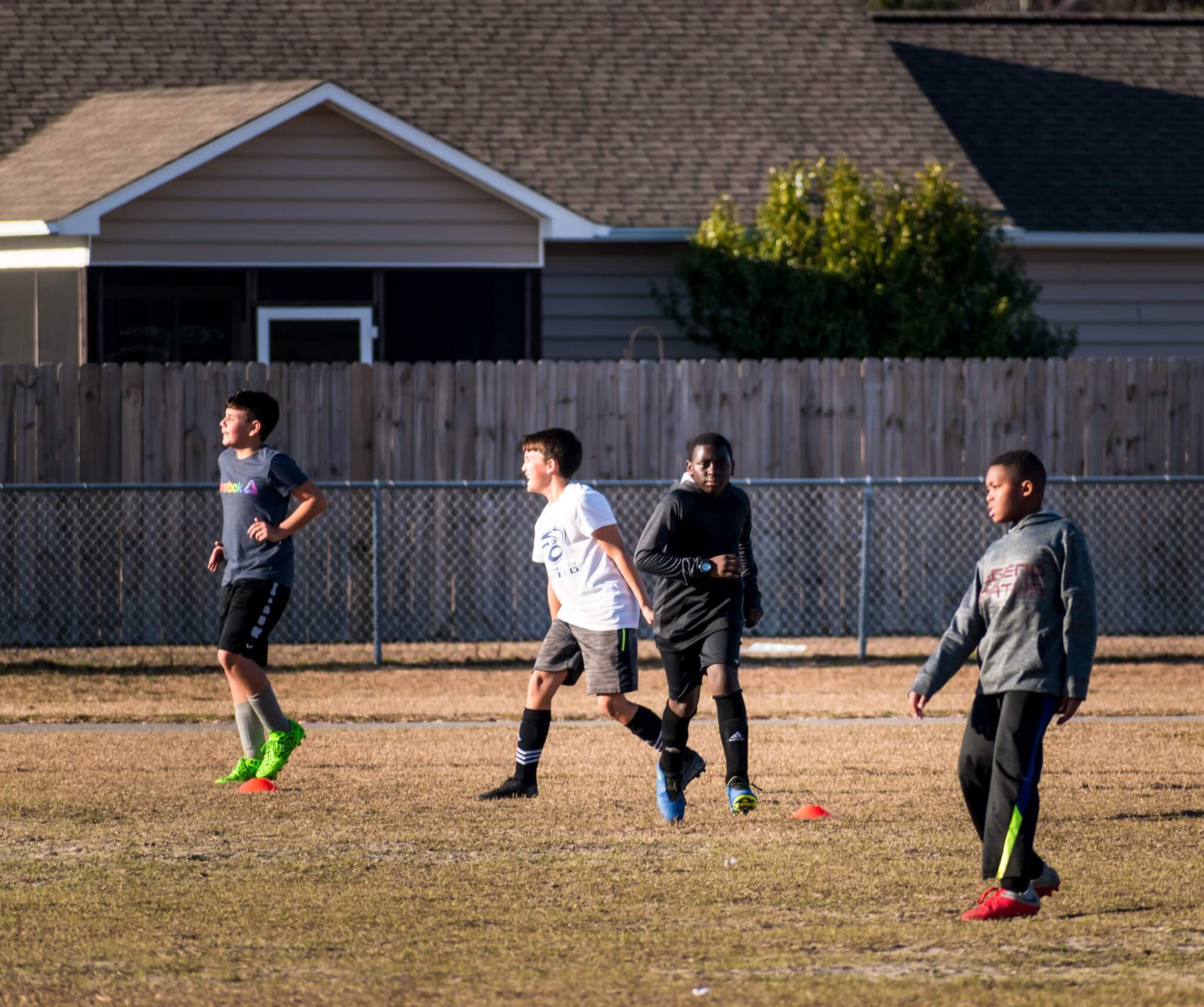 Track & Field (Year-round)
Above Xpectations (AX) is a nationally-recognized Amateur Athletic Union (AAU) track club serving youth ages 6-18. We offer cross country and indoor and outdoor track options throughout the year.
Basketball (Year-round)
West End offers traveling and in-house basketball leagues for youth ages 18 and younger. The traveling program is designed to help players develop basketball skills as well as challenge players who want to compete at the highest competitive level. Our in-house program helps youth learn and develop the skills of basketball while emphasizing good sportsmanship, teamwork, and fun.
Draft Day – September 17, 2020
Start Date – October 1, 2020
Division A (11-14)
Division B (15-19)
For more information, contact Dave Flowers at (302) 658-4171 Ext. 116 or dflowers@westendnh.org
September 19, 2020
For more information, contact Dave Flowers at (302) 658-4171 Ext. 116 or dflowers@westendnh.org
Flag Football (August – November)
West End's Flag Football League provides youth ages 8 -15 the opportunity to enjoy competitive football in a safe environment. The program is designed to improve youth's endurance, strength, agility, and speed in order to become excellent football players.
VOLUNTEER COACHES NEEDED – We can't operate without you! Make a difference in the life of a child and volunteer to coach today.
Our goal is to develop a foundation based on support, encouragement, and skill development. Volunteers will receive hands-on training on applying age-appropriate techniques to ensure all youth learn the proper fundamentals and have a rewarding experience. All volunteers are required to pass a background check.
For more information contact:
Antwain Flowers
aflowers@westendnh.org
(302) 658-4171 x 143